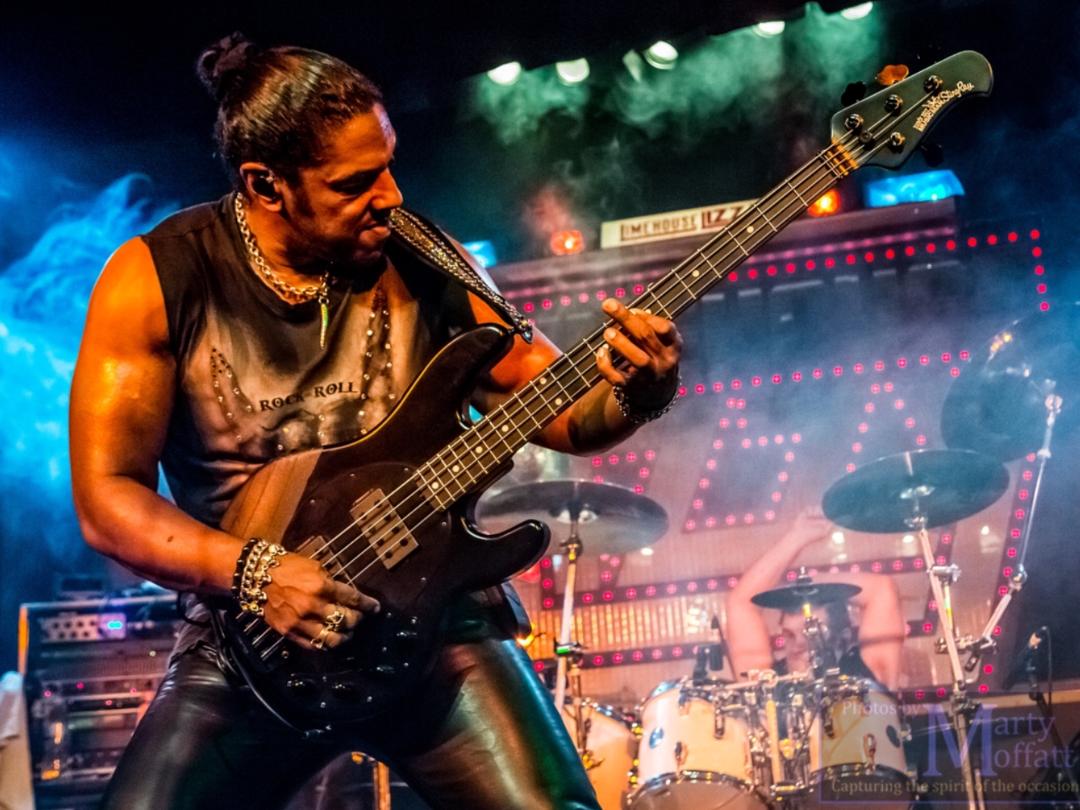 Now in their 3rd decade, Limehouse Lizzy continue to keep the spirit of Celtic rock icon Philip Lynott and his band Thin Lizzy alive, still-relevant and dominating stages worldwide.
From their official PRS/Billboard award, performing for Virgin Atlantic in Barbados, tv appearances (BBC 2's 'Arena' amongst others), and to being recruited to record and tour by none other than original Thin Lizzy member BRIAN ROBERTSON (Thin Lizzy, Motorhead), Limehouse Lizzy will emerge from this lockdown year with their most explosive show and accomplished line-up yet.
Building on pre-COVID schedules inclusive of international tours (UAE, Germany and previously USA, Scandinavia, Caribbean etc.), corporate clients (Mitsubishi, NatWest) and even book appearances (The Rocker, Send In The Clones), they will start the summer of 2021 with the usual busy tour schedule, concluding the year with a full UK tour with original glam-rock legends 'The Sweet'.

'...Limehouse Lizzy Top PRS for Music's Hardest Working UK Bands List'
BILLBOARD MAGAZINE


"Limehouse Lizzy's Wayne Ellis, an uncanny ringer for Phil Lynott..."
THE GUARDIAN

"entertainment for more than a decade…fantastic live music"
BBC2 ARENA
"if you're sceptical about tribute acts, you won't be after seeing Limehouse Lizzy"
THE RADIO TIMES
"Gig of the week"
THE MIRROR